Beginning Knitting: Phase II
Sat., June 25th 1-4pm
Sat., Aug. 6th 1-4pm
$50.00 for both sessions
Are you new to knitting and ready to start advancing your skills? Take the next step with this class! There is something magical about taking yarn and watching it become fabric before your very eyes.
Size US 8 needles
Worsted weight yarn
Knitting & Technology
Sun., June 26th 1-3pm $20.00
Learn how to use an ipad to your advantage! It is a great tool for knitters. Cathie will go over special apps, how to save patterns, and read patterns on an ipad using the Knit Companion app.
What a great way to make all of your knitting patterns more transportable!
Learn to Knit
Sun., July 3rd 1-4pm $35.00
Have you always wanted to learn how to knit? This is a great class for a beginner or if you need a refresher! Beth will go over the basics of how to cast on, knit stitch, purl stitch, and determining gauge.

Materials: US 8 or 9 straight needles and worsted weight yarn

Hat Flattery
Fri., July 8th 5-7pm $50.00
Do you love knitted hats but can't seem to find a style that flatters the shape of your face and hairstyle? In this class, special guest, Julie Turjoman will teach you how to determine the best hat shape and size for you. You will explore styles and work with embellishments such as leaves and flowers, brooches, and I-cord trim.
Whether your face is round, square, or oval, and whether your hair is long or short, straight or curly, there's a hat that's right for you!
Click here for more class information.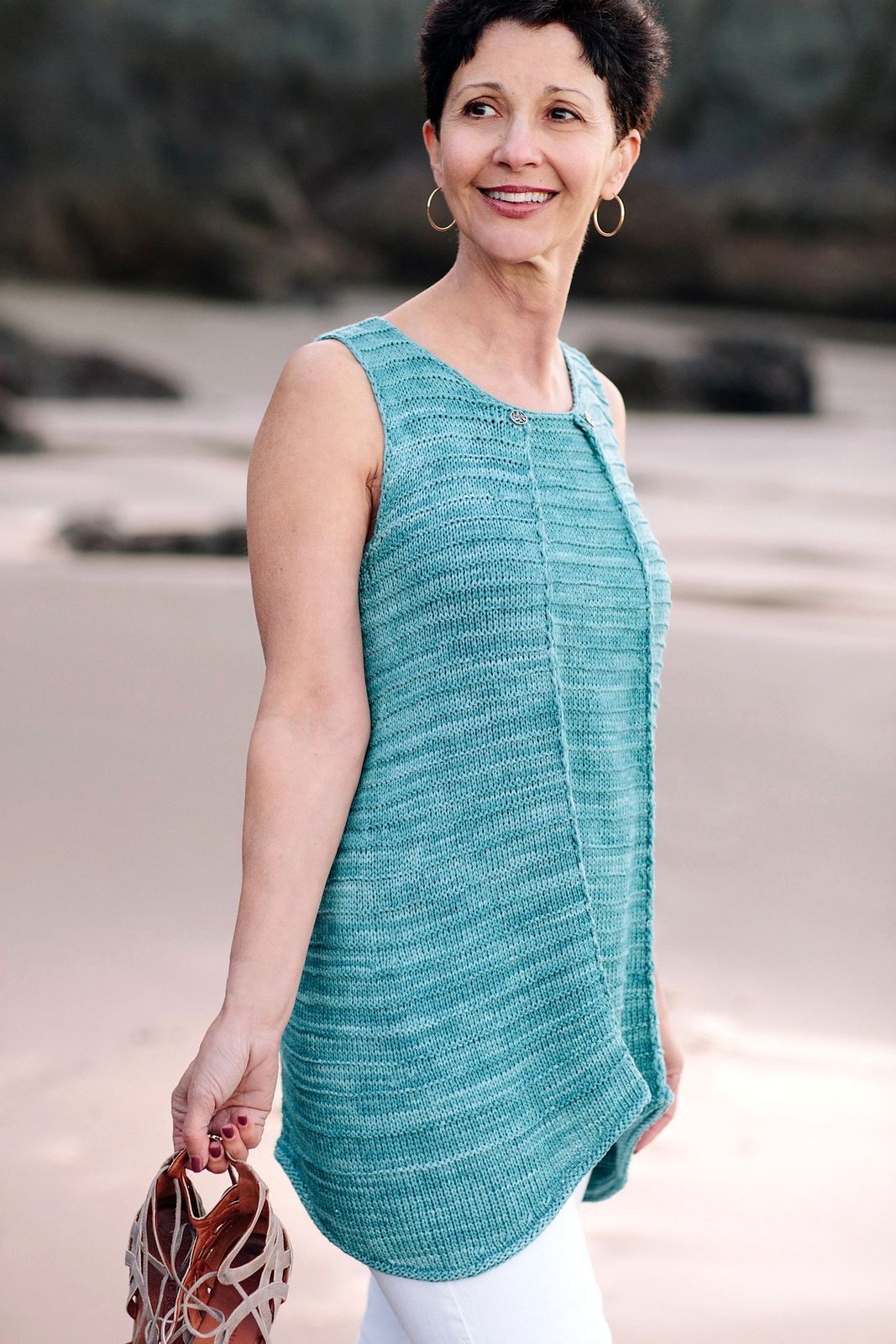 Air Conditioning Your Knits
Sat., July 9th 12-3pm $75.00
Does your local climate – either the external weather or your internal body temperature – mean that you're usually too warm to wear your knitted garments? Would you knit more tops if you knew they'd be comfortable for warm weather wear?
Julie Turjoman will teach you how to make the perfect summer garment! Cost of class includes her book, "Knits that Breathe."
Click here for more class information.
Aviendha Shawl Class
Sun., July 31st 1-3pm $35.00
In this class you will get a chance to work with Claudia from Claudia Hand Painted Yarns using hand-dyed Claudia Linen Lace.
To make your own fabulous Aviendha, you willl need two skeins of one color, and one skein of another contrasting color.
(Moderate skill level suggested.)
Let's all welcome Maggie Jackson, the award winning international designer, from Ireland to Cleveland.
Maggie's mantra of "Be Different. Be Bold. Think Outside The Box" permeates the entire weekend by helping you take your knitting in a whole new direction.
Friday, Aug 12th: Fashion Show - 7 pm
Maggie will give tips on drape and hang with styles that make you look taller/slimmer. Have fun trying on all the samples afterwards. Enjoy her Irish sense of humor!!!
(Come in early for wine & nibbles before the show - 6:30 to 7pm)
Saturday, Aug 13th: Oh No Not Another Scarf - from 10am to 4pm.
We will be creating all day with Maggie's signature stitches like rag knot, tubes, splits, and the ladder stitch. You will create a sampler piece that can be turned into a scarf, purse or table runner. This project will be your special creation and design, with the guidance of Maggie and her unique ideas. Plus, you'll learn the additional finishing techniques necessary to make your project an amazing success. Also tips she learned from having 45 knitters in Ireland when she did Ready- to- Wear.
Sunday, Aug 14th: Wearable Art from 10am to 4pm
Learn new stitches taking you beyond the previous workshop, Maggie takes you several steps further and teaches you even more of her interesting textures, stitches, and techniques with great ideas on using up your stash and mixing it with new yarns. Ramping things up a notch, you'll learn how to incorporate other materials to expand your creativity with 2 colored frilled tubes, bows, 2 colored picot tubes and much more. Maggie will help you broaden your horizon and create a whole new style of knitting!
PRICES
FULL WEEKEND PACKAGE - $250 ($275 value)
FASHION SHOW - $15 includes wine and snacks
CLASSES - $130 each includes lunch and material fee
Registration is open but seats are limited.
Be sure to register early. You won't want to miss this inspiring event!
Call 216-229-6644